Level Up Preschool is an all-day preschool for fully potty trained children ages 3-5 that offers daycare, pre-kindergarten, preschool and child care services all under one cozy roof. Our teachers are all experienced and engaging and truly love working with children.
We teach using the Learning Without Tears™ Kindergarten readiness learning program which encourages early academic growth in a fun and productive manner. Your children will have fun while learning new skills and concepts!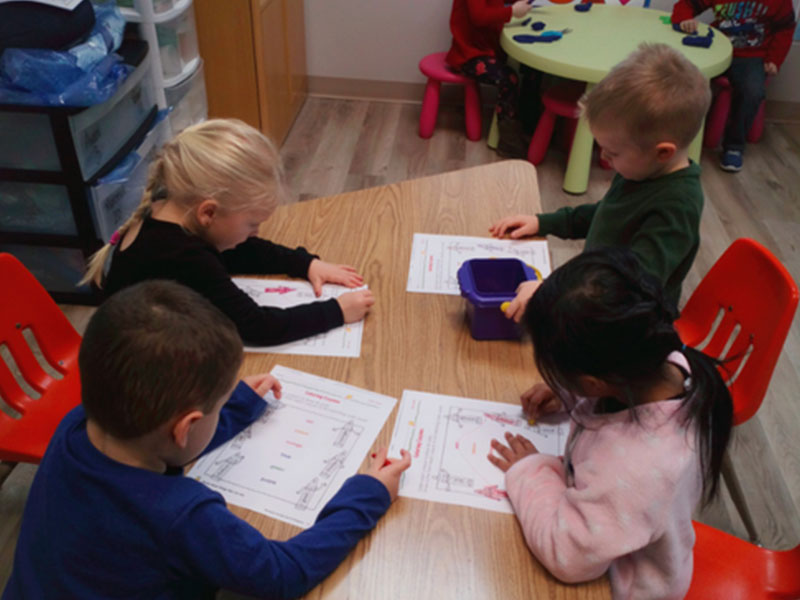 We offer delicious and healthy snacks for your little ones throughout the day, which are prepared and provided by Miss Jessica. She has ample amounts of experience in nutrition, including working with food allergies, so you can rest assured that your young one will be snacking with a smile. 
Ask us for more information about our menu and daily costs for your child to be able to take advantage of our excellent nutritional program.
Our facilities are located at 2625 West Entiat Avenue in Kennewick, and are outfitted with a state-of-the-art security system including multiple camera angles and a high-security fingerprint / PIN access door.
Are You Ready to Meet the Teachers?
They're fun, friendly, and fascinated with learning!