Level Up Preschool is an all-day preschool for fully potty trained children ages 3-5 that offers daycare, pre-kindergarten, preschool and child care services all under one cozy roof. Our teachers are all experienced and engaging and truly love working with children.
We teach using the Learning Without Tears™ Kindergarten readiness learning program which encourages early academic growth in a fun and productive manner. Your children will have fun while learning new skills and concepts!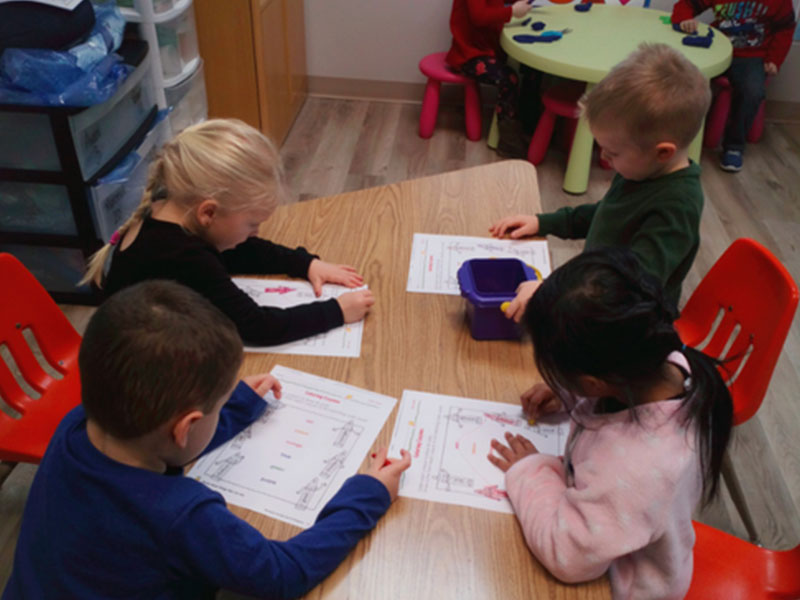 Our facilities are located at 2625 West Entiat Avenue in Kennewick, and are outfitted with a state-of-the-art security system including multiple camera angles and a high-security fingerprint / PIN access door.
Are You Ready to Meet the Teachers?
They're fun, friendly, and fascinated with learning!